Veganologie
vee •gun •oh •loh •jee
Proudly designed in the UAE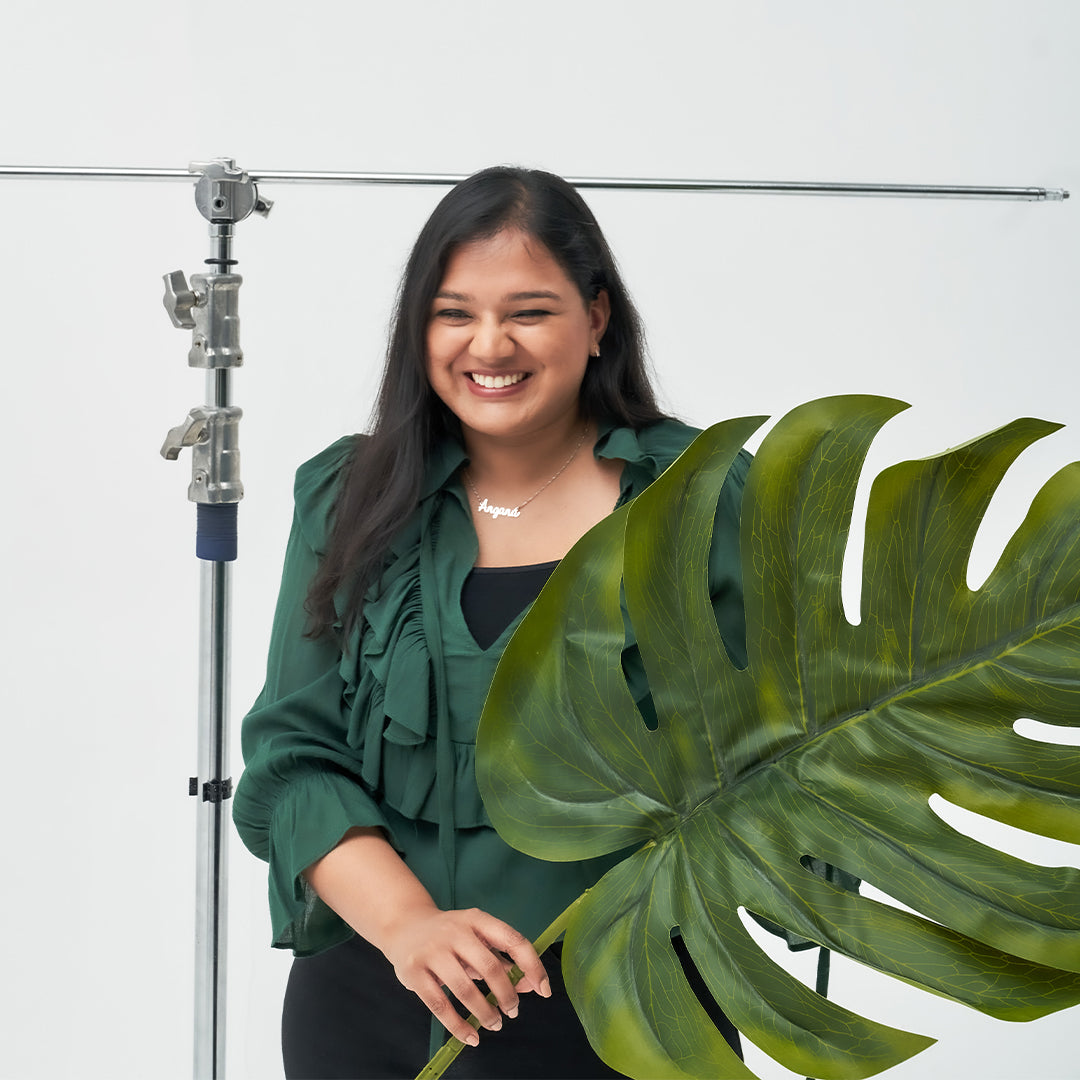 Our Story
Born in India, and raised in London, UK, Angana Maheshwari has always aspired to make the world a better place. Throughout her life she has believed in giving back, whether it's through fund raising or volunteering to help underserved communities all over the world.
Everything began when Angana saw a gap in the market during the pandemic while struggling to find a bag that checked all the eco-friendly boxes she required. Uncomfortable with the idea of fast fashion and the amount of waste it creates, she decided to spend lockdown researching how she could make an earth-friendly bag of her own.
In July 2020, Angana met Sara, a graduate in Fashion Design from the IUAV University of Venice, from Italy but parents originating from Syria and Turkey. With Angana's British Indian culture mixed with Sara's cultures, Sara started freelancing for Angana to build the brand's bold and boxy designs, which came in a palette perfect for colour blocking, as well as the iconic Monstera leaf (which in the East symbolises longevity and respect) of our bags. The result of this meeting of cultures and souls was the beginning of the story for Veganologie and its brand ethos. Read more about Veganologie's Team here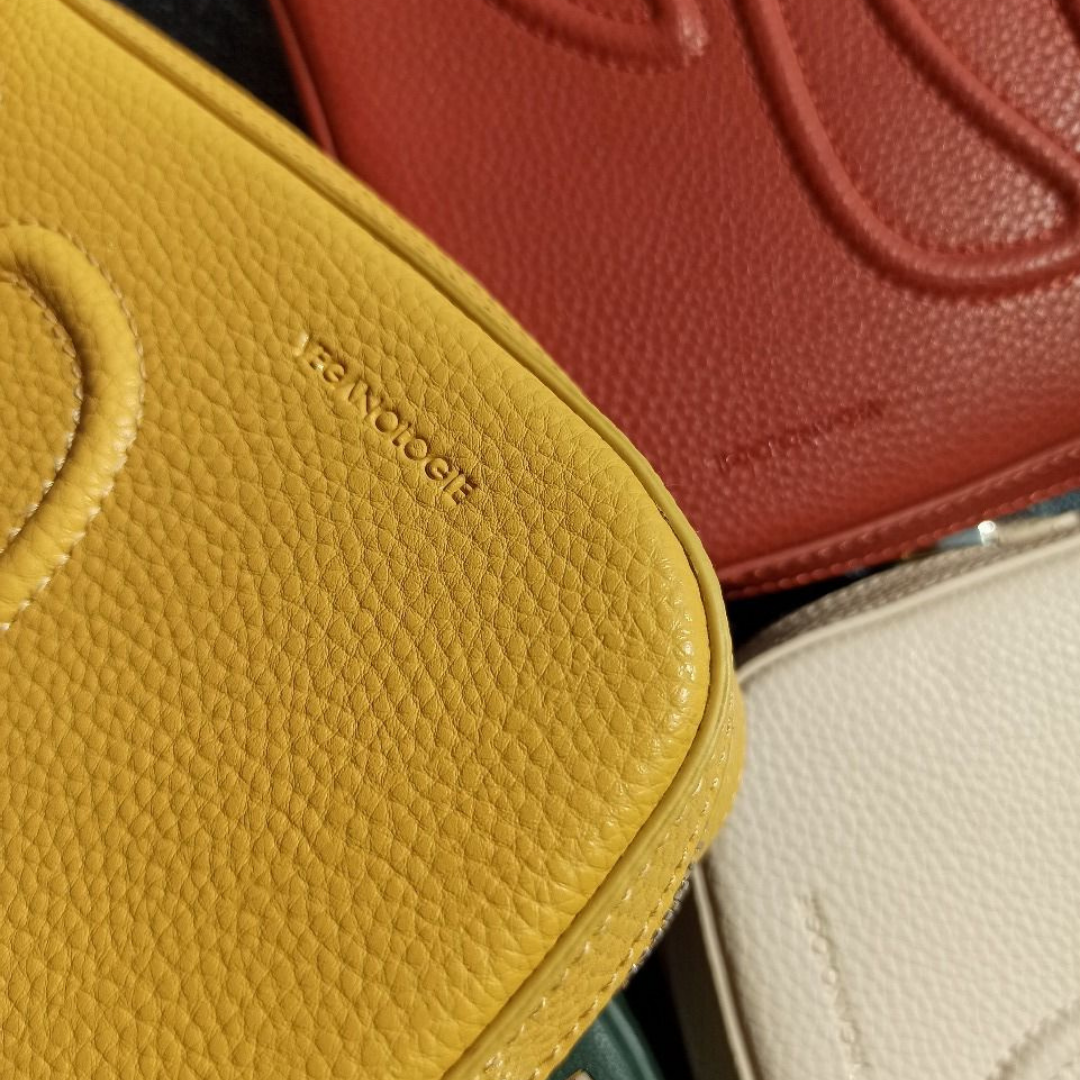 Quality
For Angana, it's very important to offer the highest quality materials possible. Materials not only with a luxury touch, like genuine leather, but also durable. The eco-friendly soft faux suede is 100% recycled from plastic bottles. Using this velvety material not only exudes a luxurious sensation but also hasn't damaged the environment during its production.
In 2021, Veganologie's materials and products received important certifications from GRS (Global Recycled Standard) and PeTA (People for the Ethical Treatment of Animals), which attest to the transparency and the hard work in making Veganologie a cruelty free, ethical, and sustainable fashion brand. Read more about our Materials here
Sustainability Index
"Veganologie's brand integrity lies in our it's quality, design ethos, and story. We believe that classic, well-made fashion doesn't need to come at the cost of animal lives. Nor is any part of the environment harmed in our process," says Angana. The company use the same commitment to both animals and the environment to produce bags with ethical and sustainable manufacturing in mind. At Veganologie, we ensure that all our bags are made by artisans that are paid fairly and who work in ethical conditions. For us to Keeping this aspect at the core of the brand, Veganologie has been certified by SEDEX's SMETA Audit (SEDEX Members Ethical Trade Audit), the social auditing methodology, enabling businesses to assess their sites and suppliers to understand working conditions in business's supply chains.Read more about our Sustainability Index here
Values
Veganologie is focused on positive impact change for sustainability standards, and more importantly, for the planet. In honour of World Oceans Day, Veganologie has partnered with Azraq, a volunteer-led organization in the United Arab Emirates, dedicated to restoring coral reefs, reducing debris, and achieving healthier waters for the UAE coastline and oceans around the world. Now, for every 10 sales we receive, we plant a mangrove tree on the UAE coastline. Discover more on our partnerships here
Veganologie is a story made of fashion, sustainability, mindfulness, conscious consumerism, care for both the environment and animals, and care for Mother Earth. People don't need to have certain belief systems to want to contribute towards a more sustainable future. Every choice you make can make a positive difference for our planet, and for our future generations to come.
Veganologie is a fast growing community, comprising of conscious, caring and committed people like you. A story must be written, one that includes you.
Join hands and become part of the Veganologie community.