Made with 4 Recycled Bottles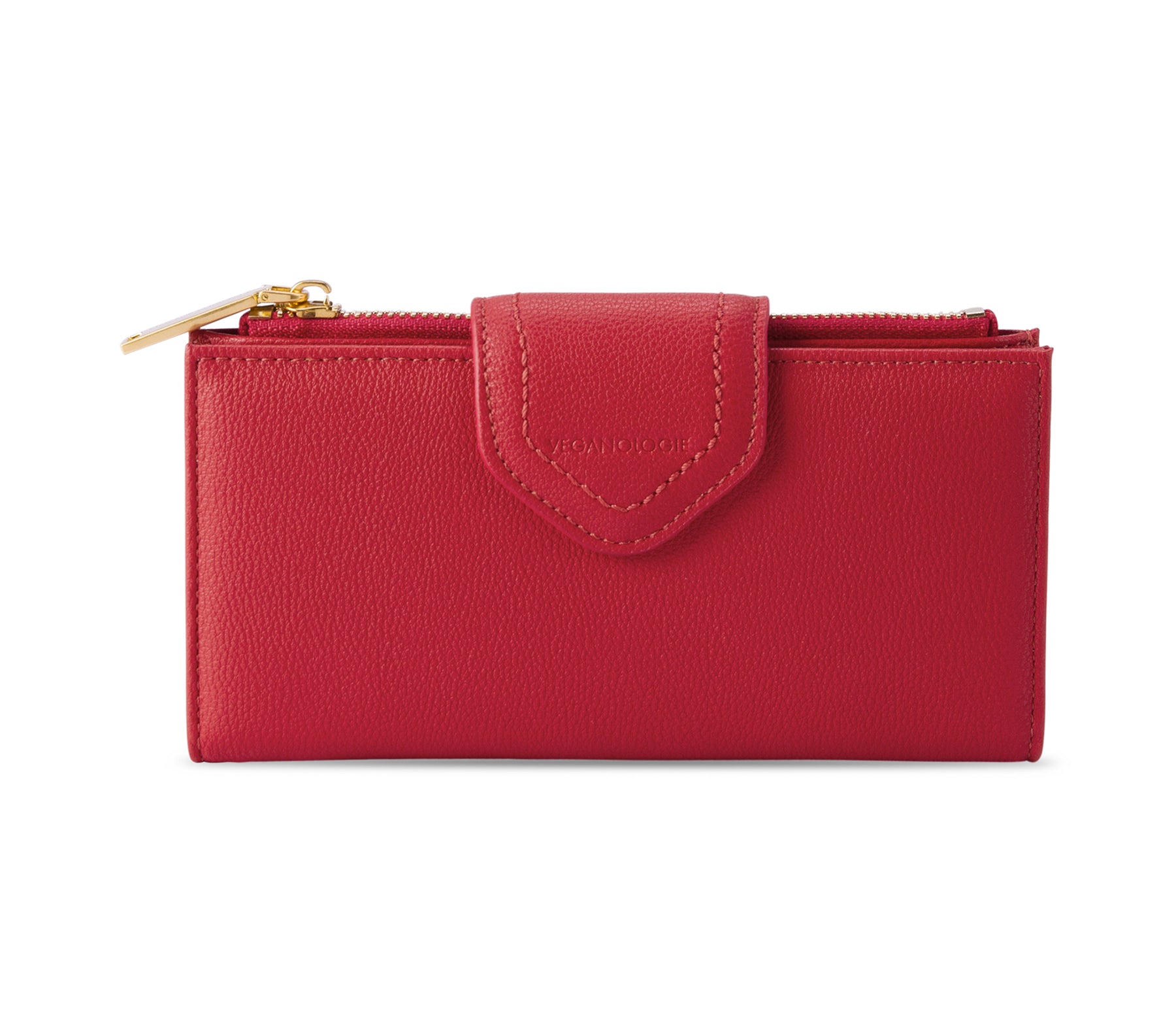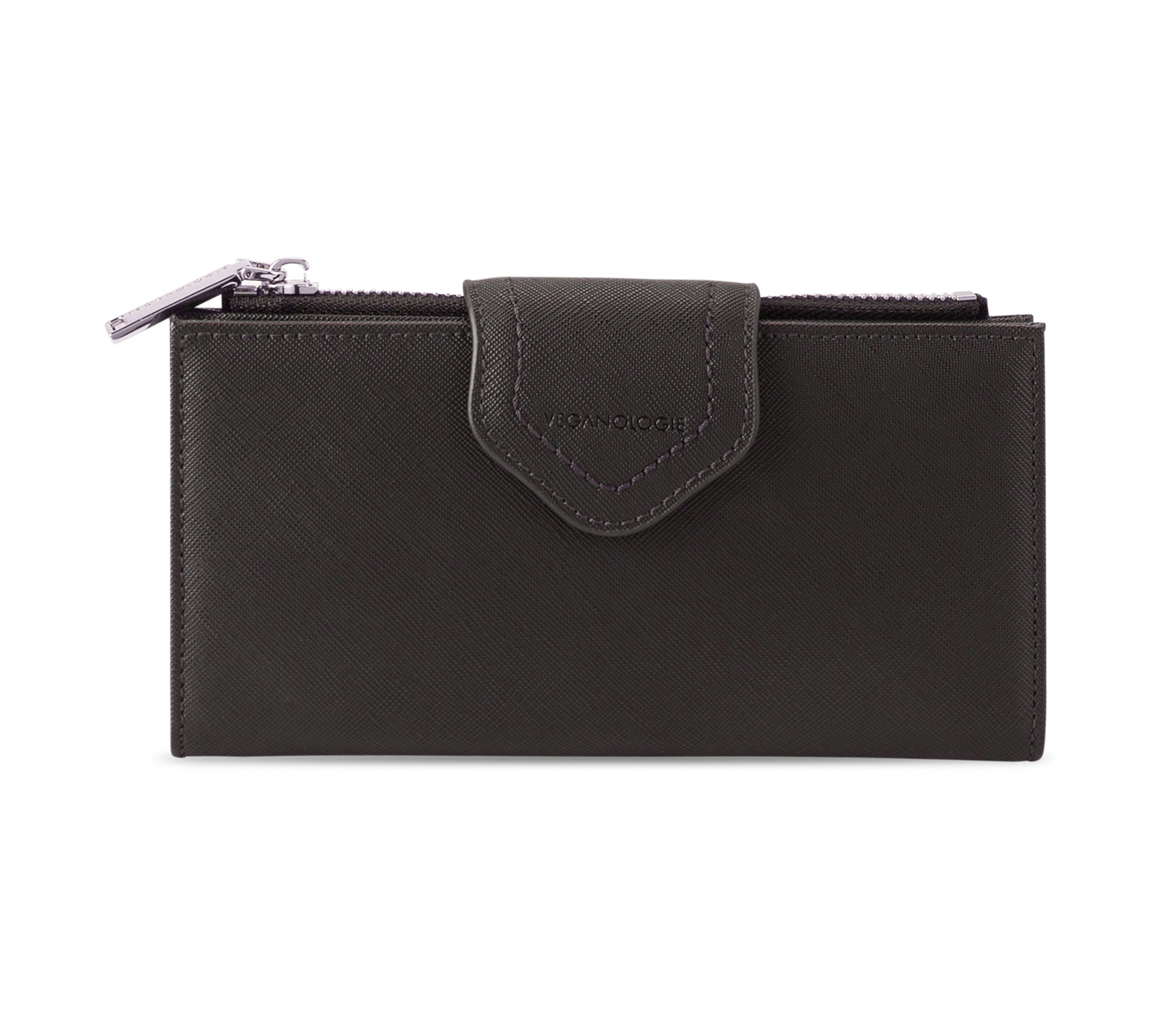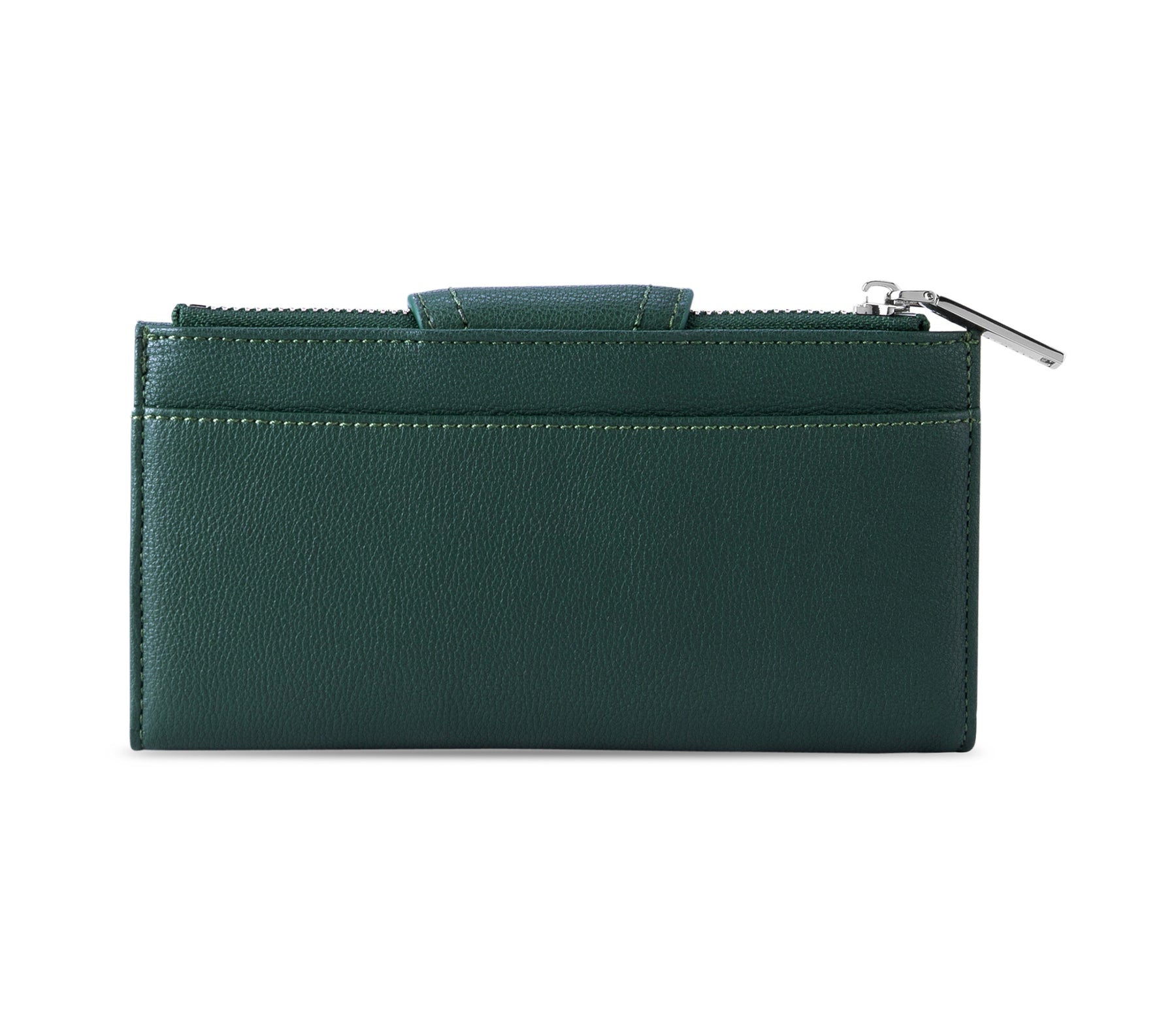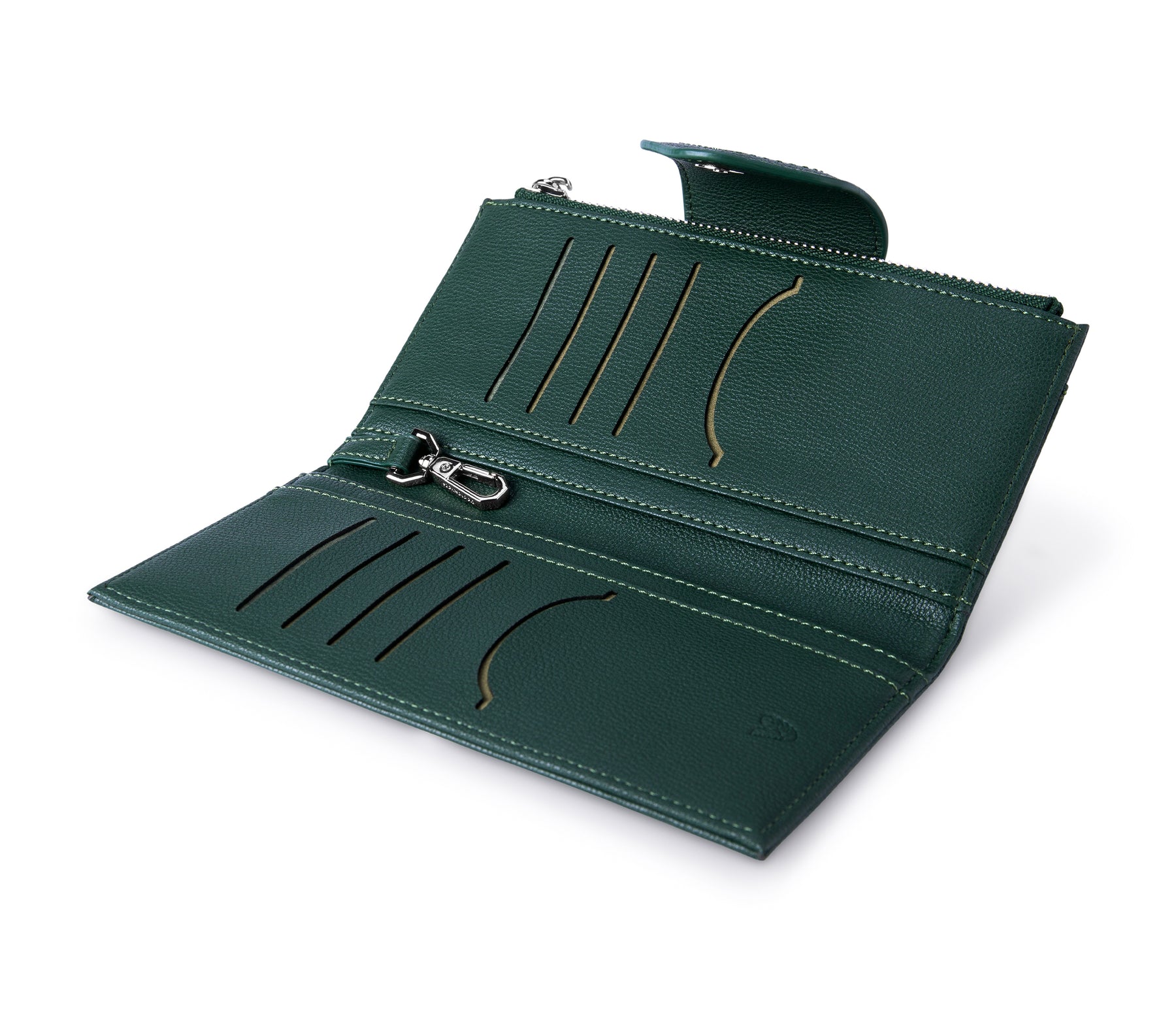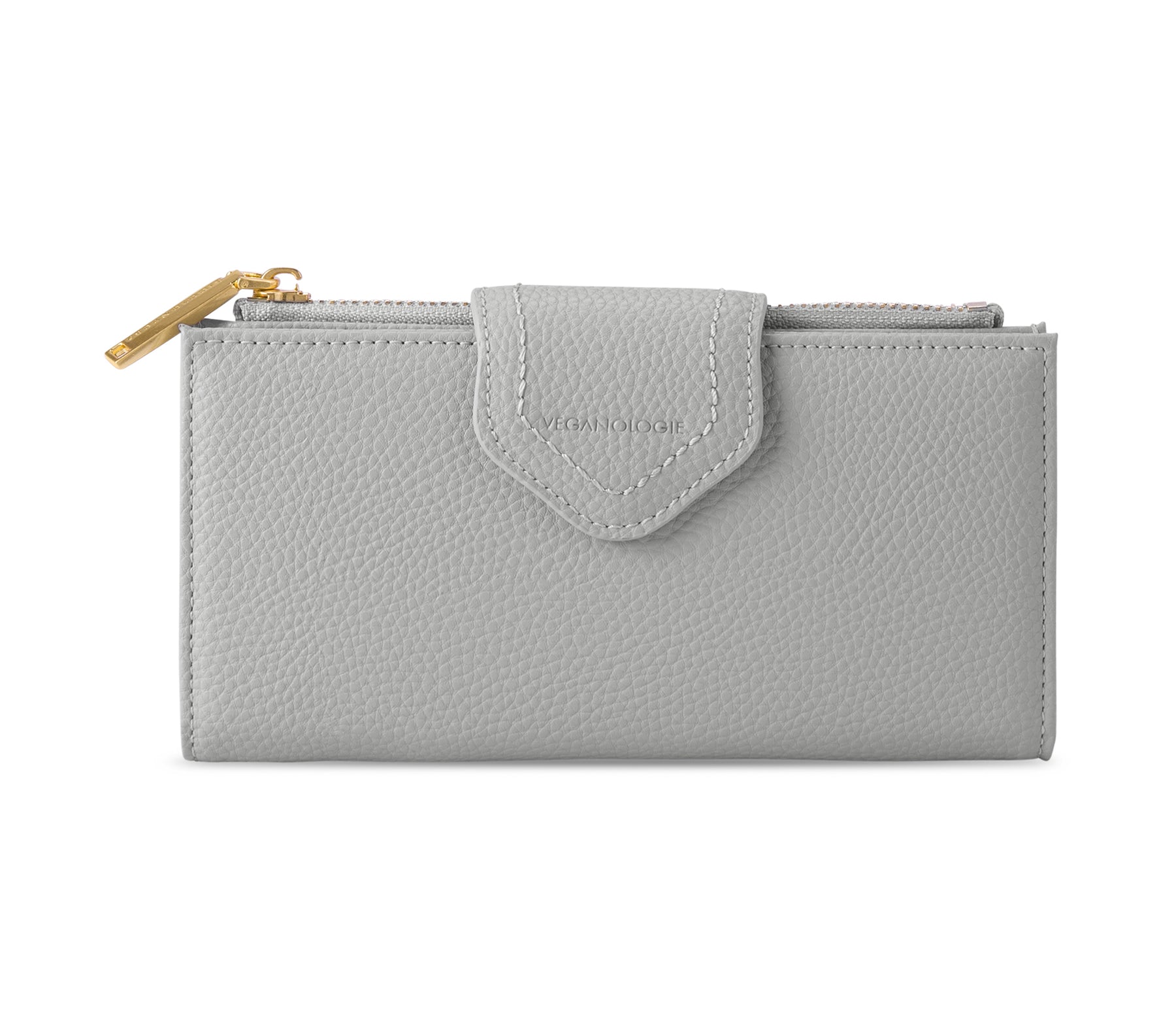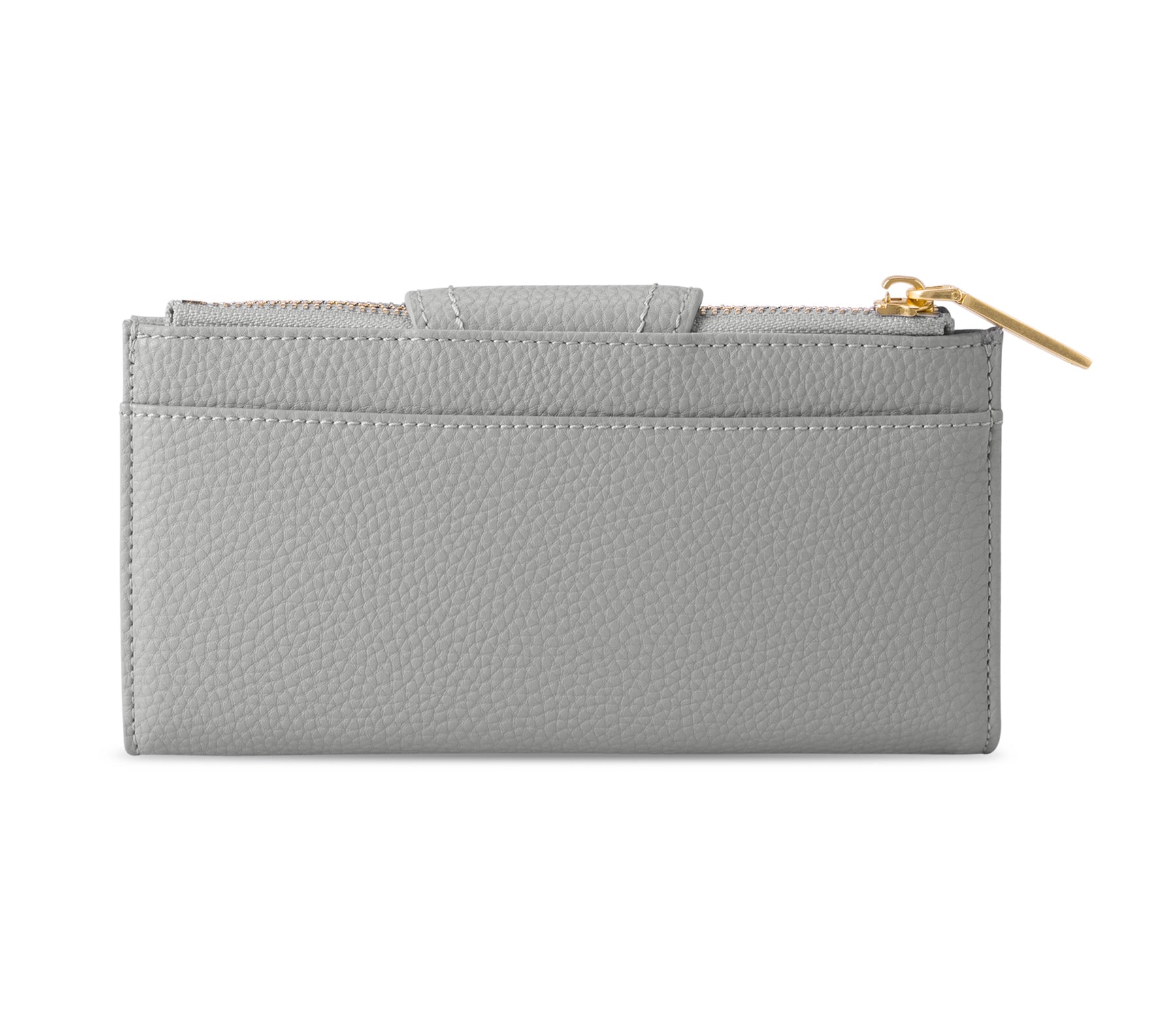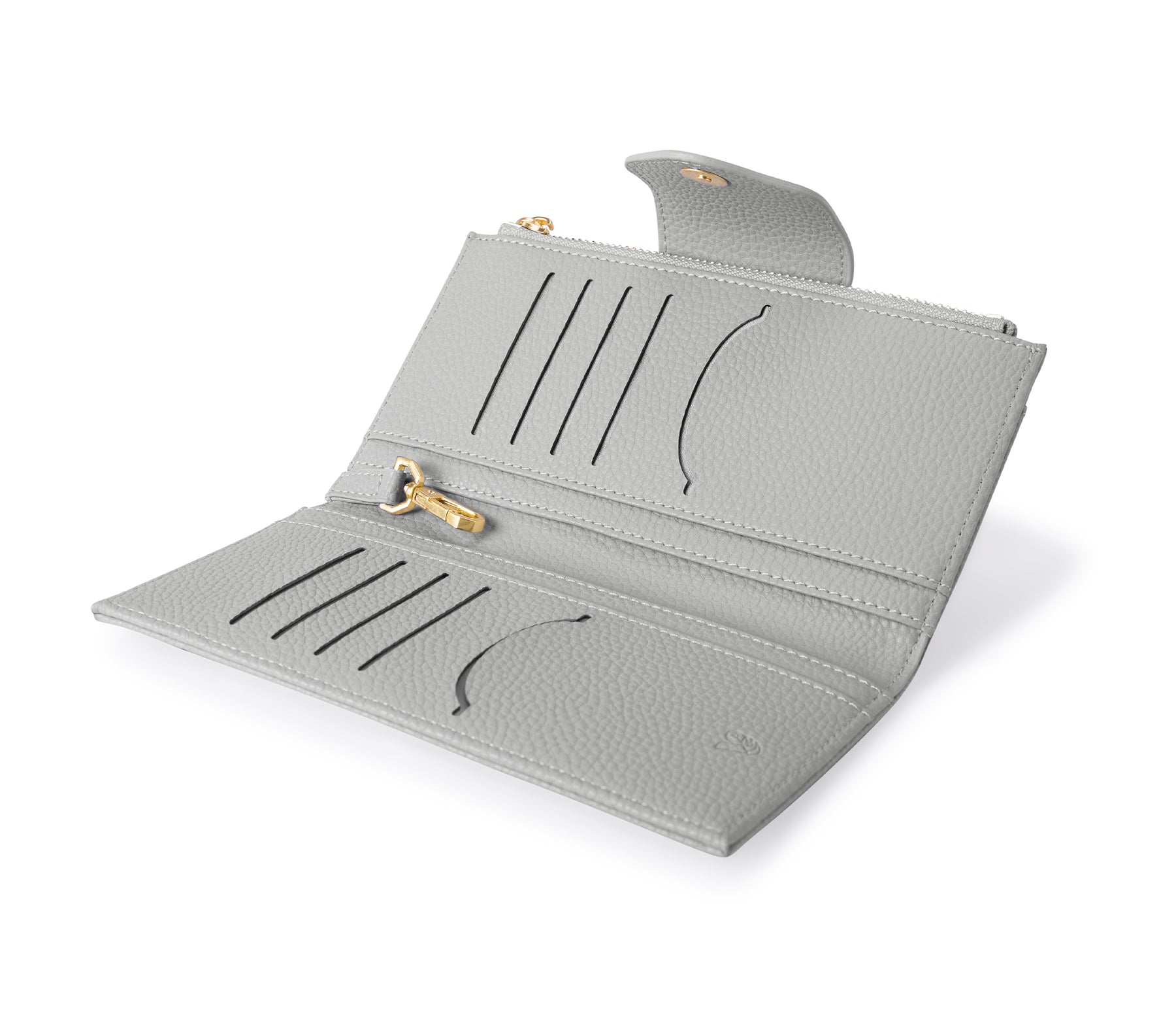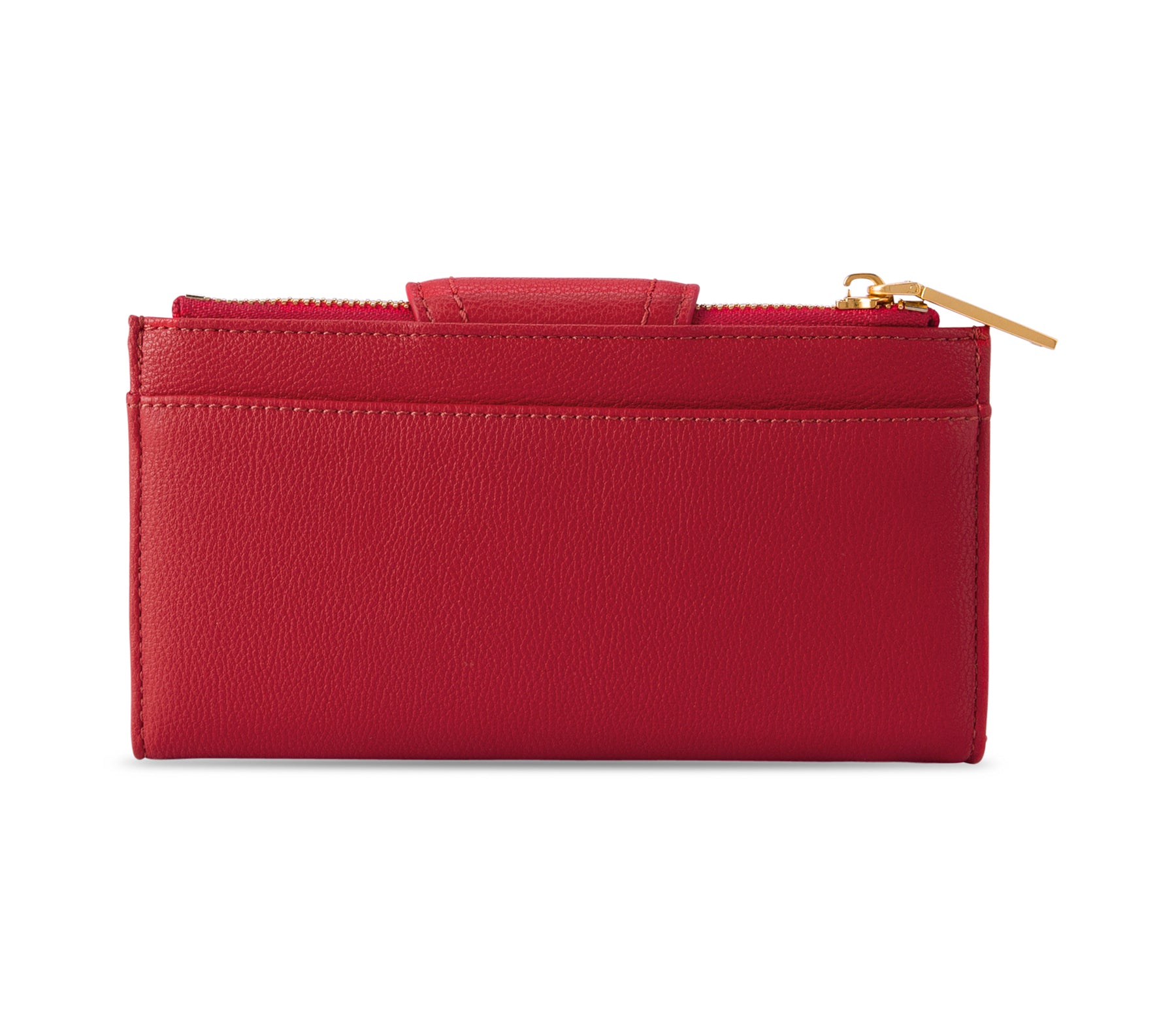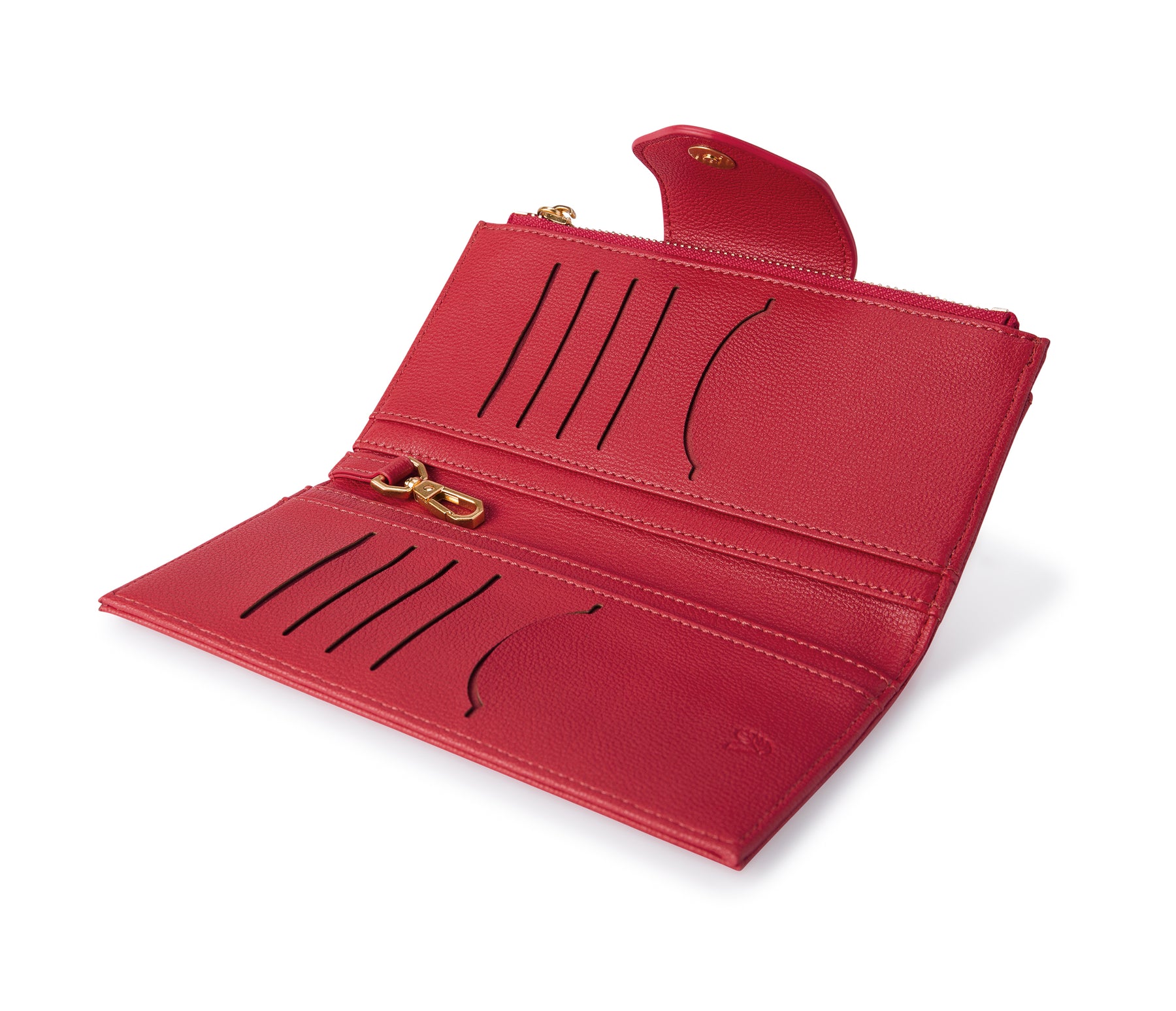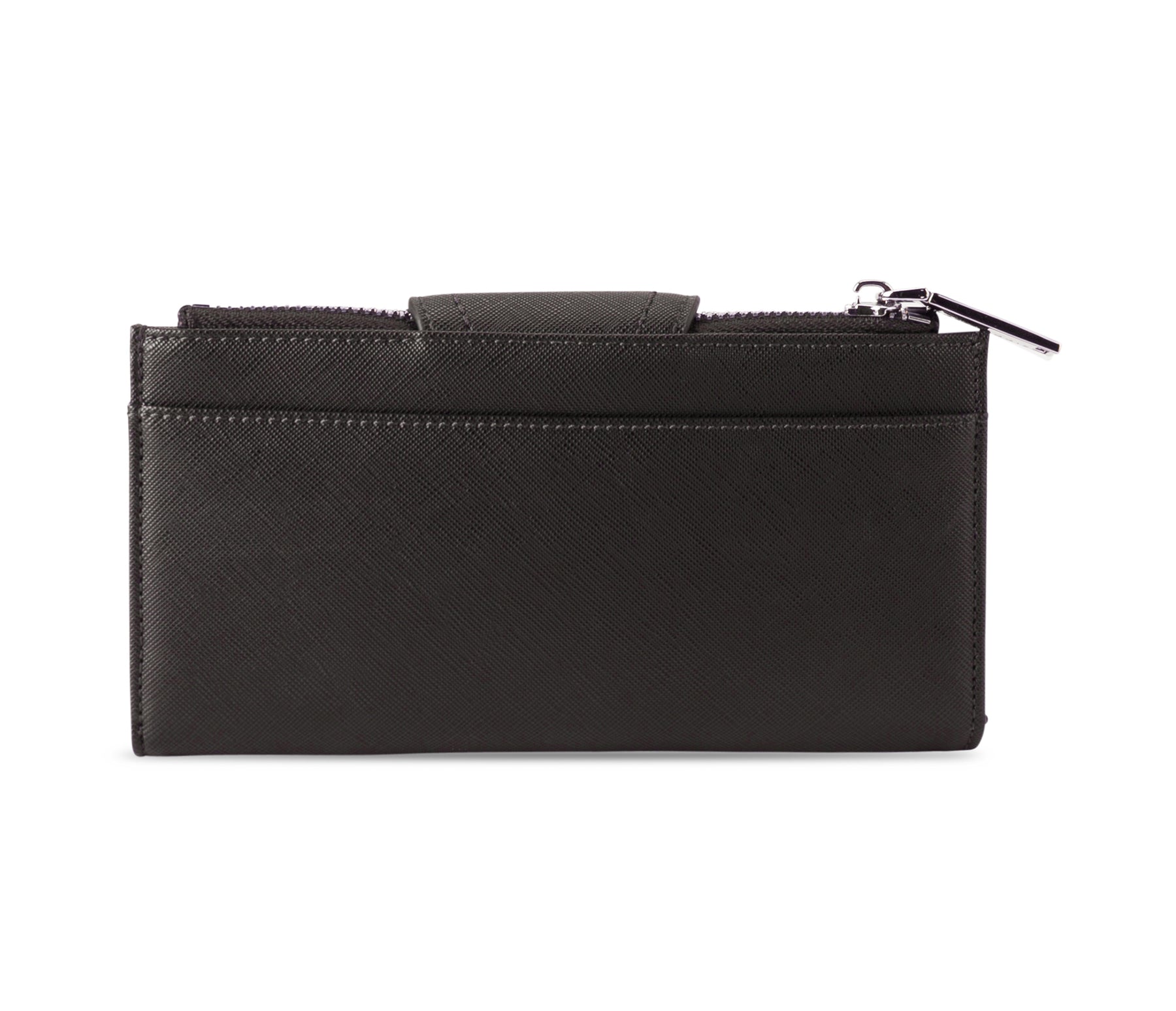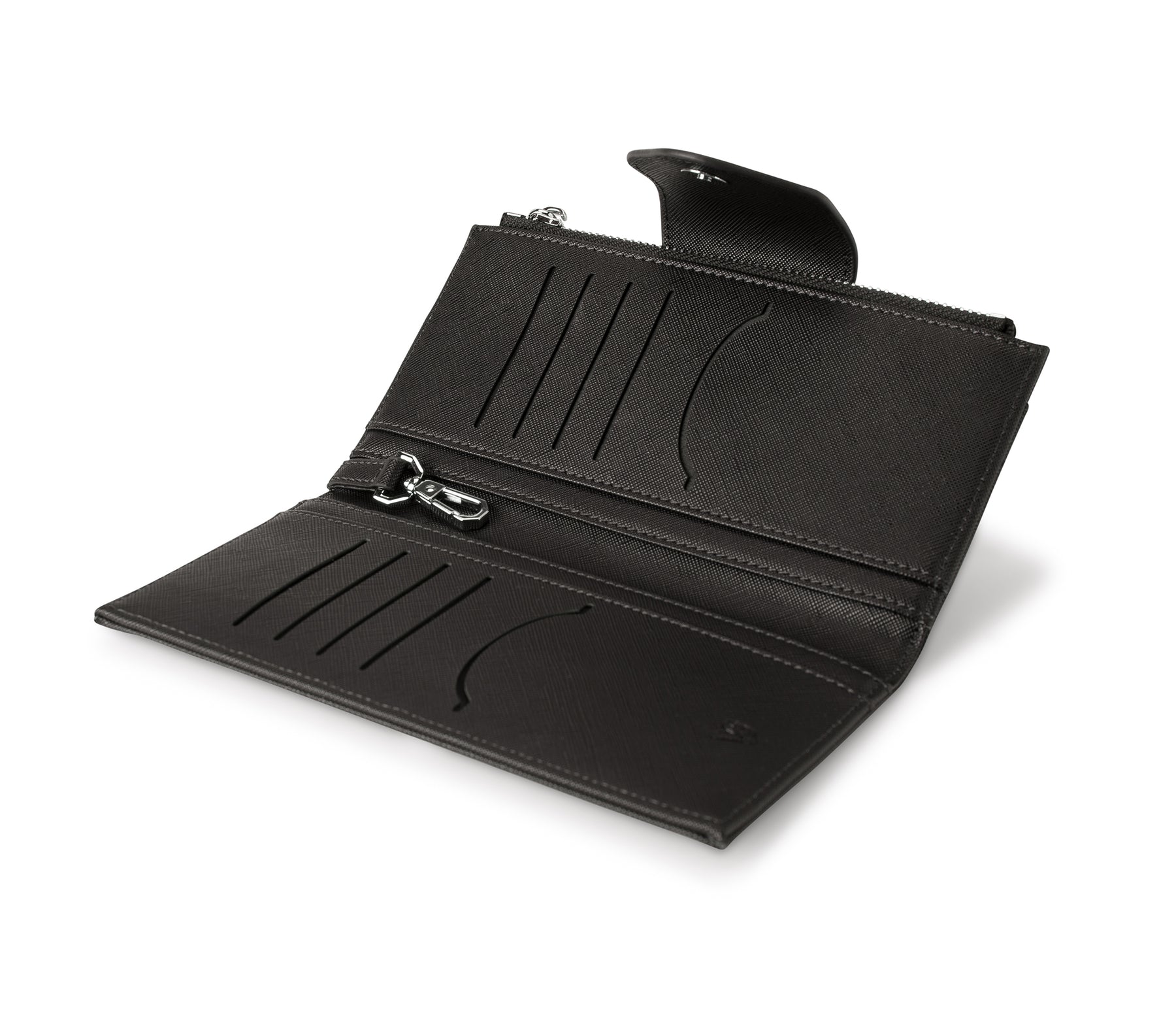 Gemini
If you're looking for a classic wallet with a twist, the Gemini is the one for you. The wallet's bifold features give you ten card slots plus four cash pockets to add to your international currencies. Not to forget the zipper pocket on the exterior for your wallets and other precious items. The added key strap feature keeps your keys safe and tucked away in your wallet.
Similar to our other designs, the Gemini's flap has been inspired by the corner of a monstera leaf, as seen on our logo. At Veganologie, we place sustainability at the core and seek inspiration directly from nature. Taking different aspects of nature and incorporating them into our designs demonstrate our passion to protect nature and our belief in doing so through our products and designs.
At Veganologie, quality and authenticity are our priority! We want to give you the comfort of knowing that your product has been carefully crafted using materials that have been chosen with diligence to meet the global environmental standards.
The perfect gift !
I received my Gemini wallet as a gift. It is amazing!!!
Mine is in mineral colour, simple and fine and elegant, I sometimes wear it as a clutch.
I was surprised by how spacious it is and yet looks slim and delicate.
Very wisely divided into just enough compartments for credit cards and cash. It perfectly suits my style!
Pleasure to receive Gemini Veganologie
I am so happy with the product I received last week. loved the design and color. thanks, veganologie by making plastic materials into fashion bags. this is a great idea I was so amazed after hearing this idea.
My new favorite
I am so happy with this wallet, especially the colour (empire)!
The material is so soft and you can tell that it is well made and of good quality!
And, it holds everything and still, there is plenty of space left.
Slick and Stylish!
My company gave Gemini wallet to me as a gift for International Women's Day.. I absolutely love it! From its fine and smooth texture, I can't believe that it came from water plastic bottles! The card slots are convenient and not bulky too, even for 6-8 cards. Definitely, a must-buy! I have the wallet partnered with a Maze bag-Veganologie colour! I have two items that I wear at work every day, reminding me that we can contribute to the environment in every way possible. :D