Made From 11 Recycled Plastic Bottles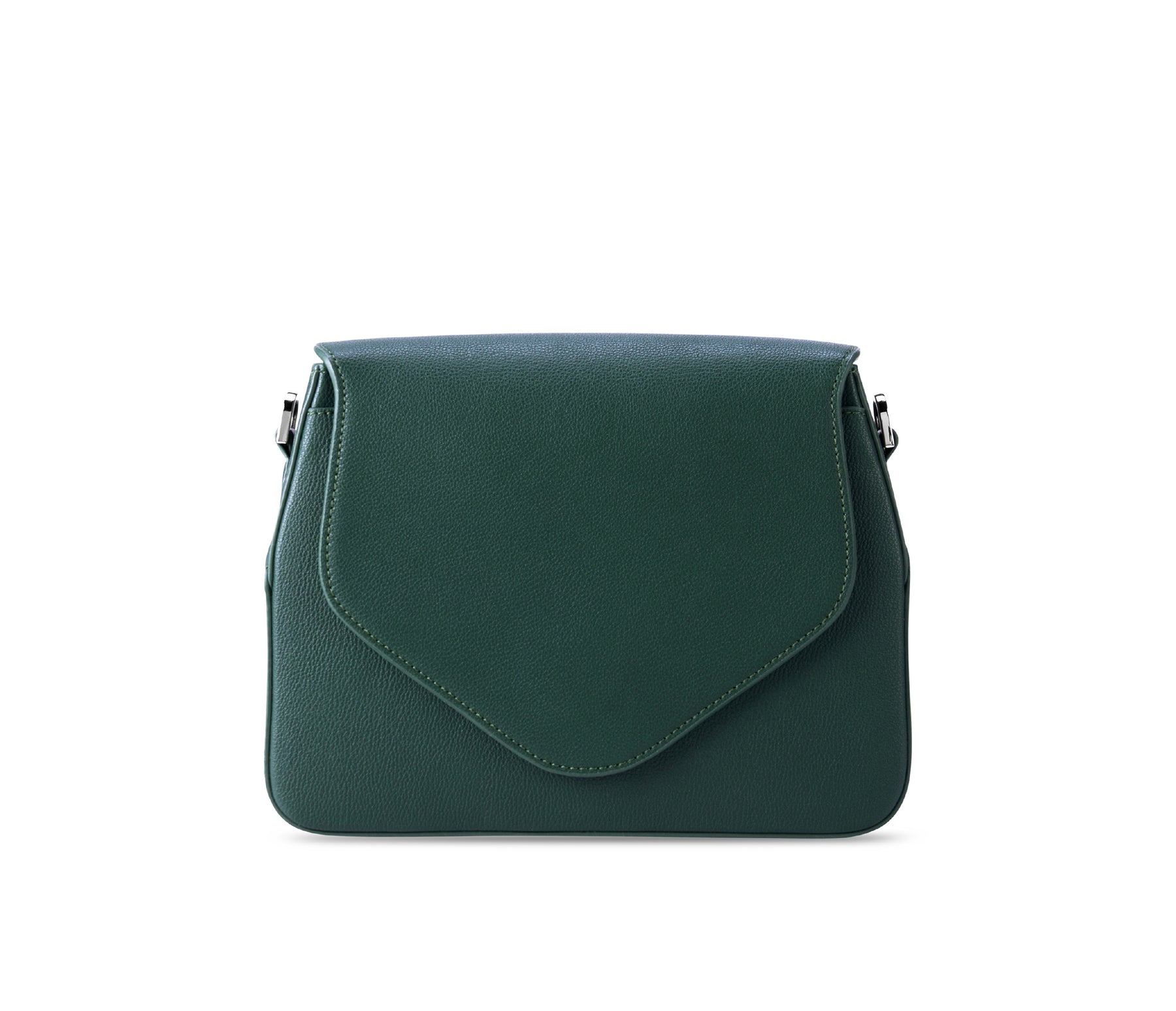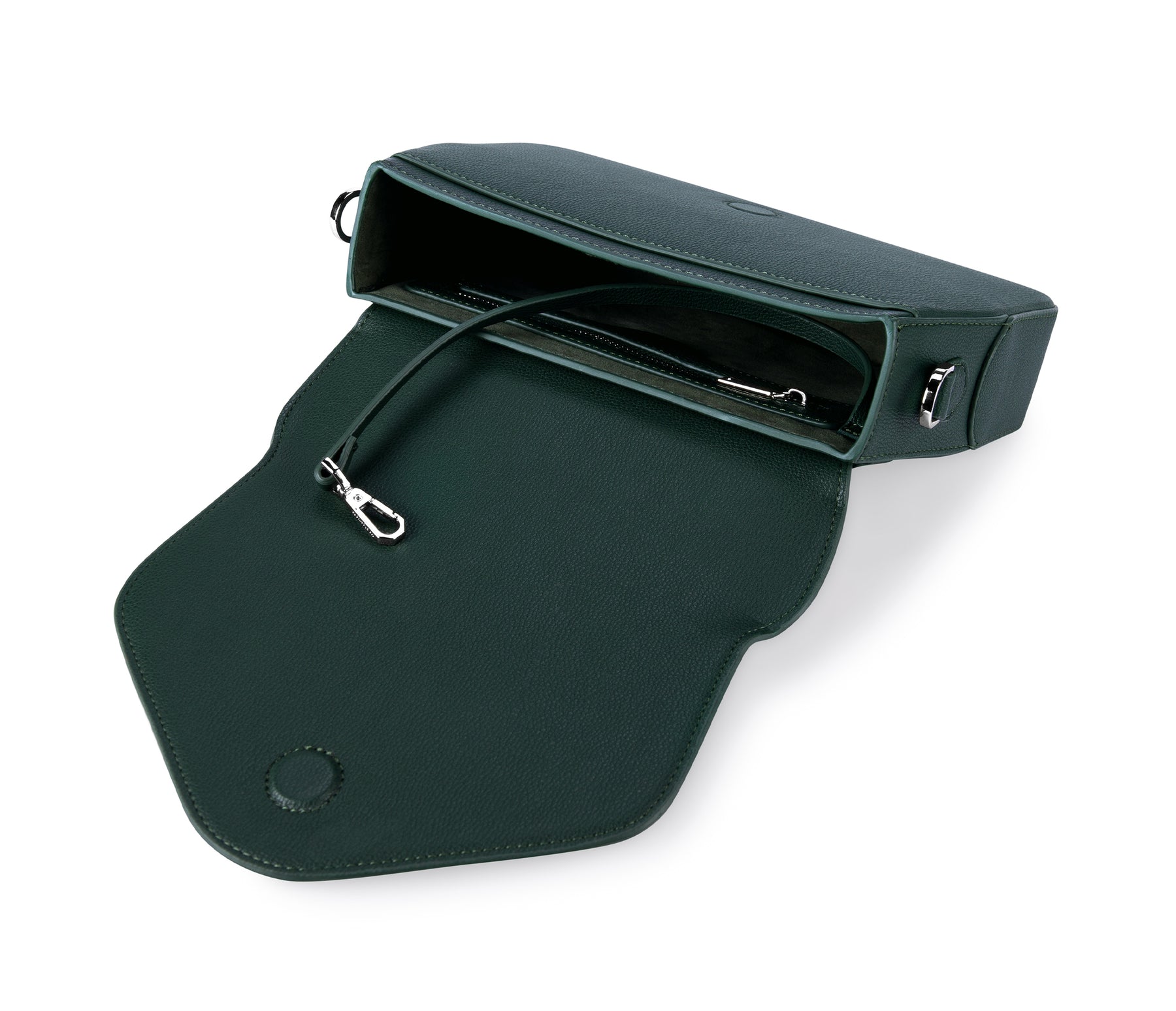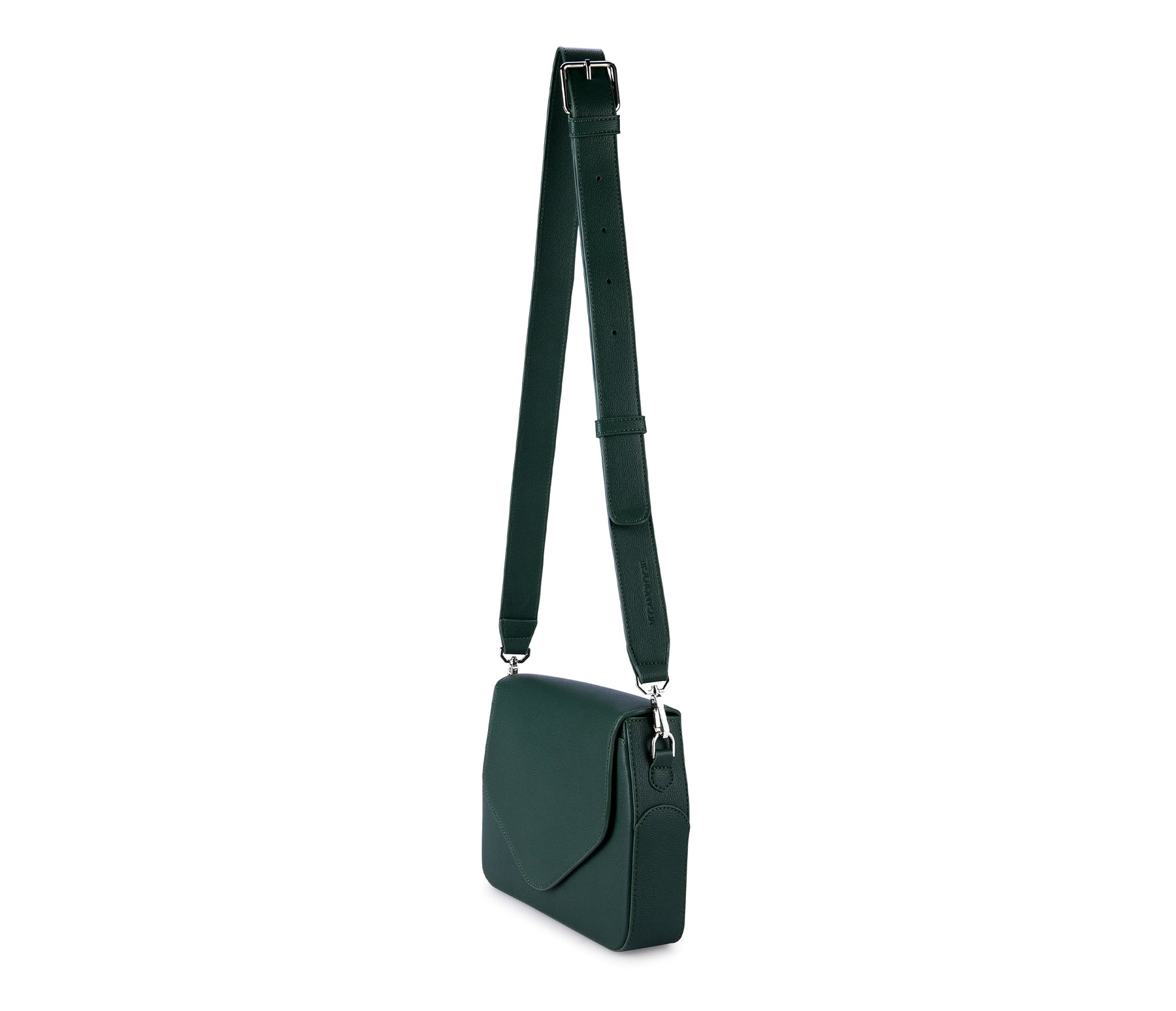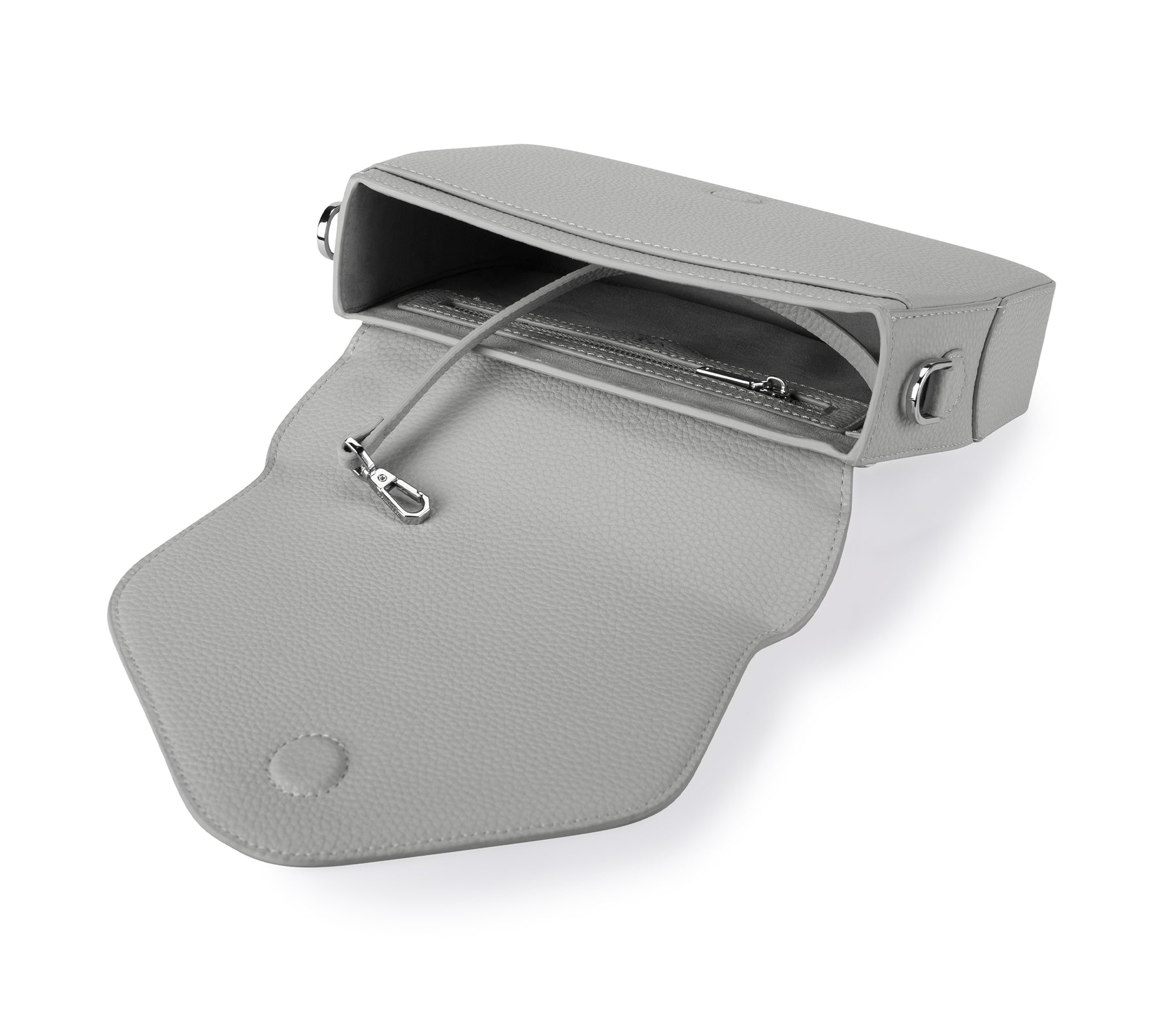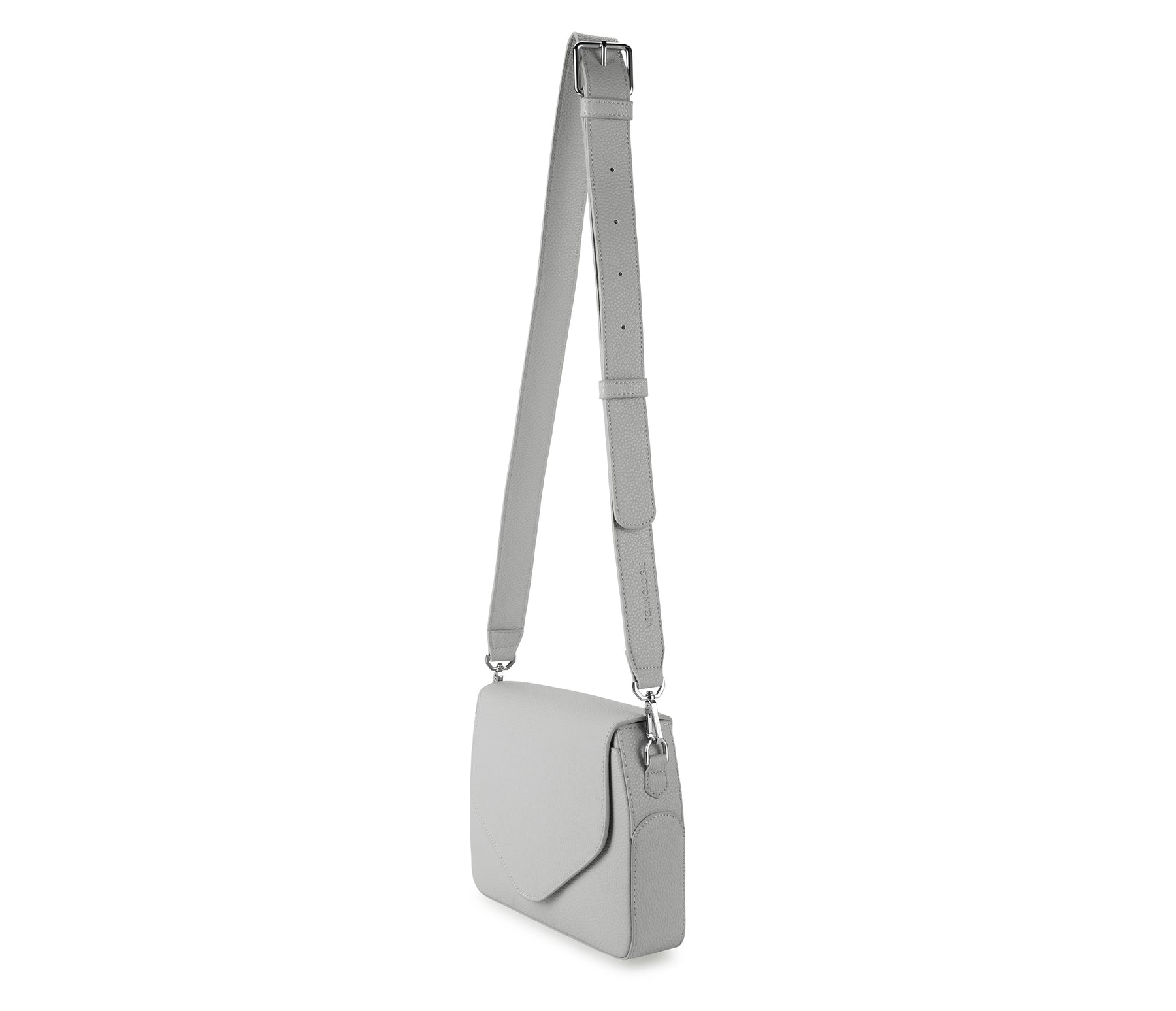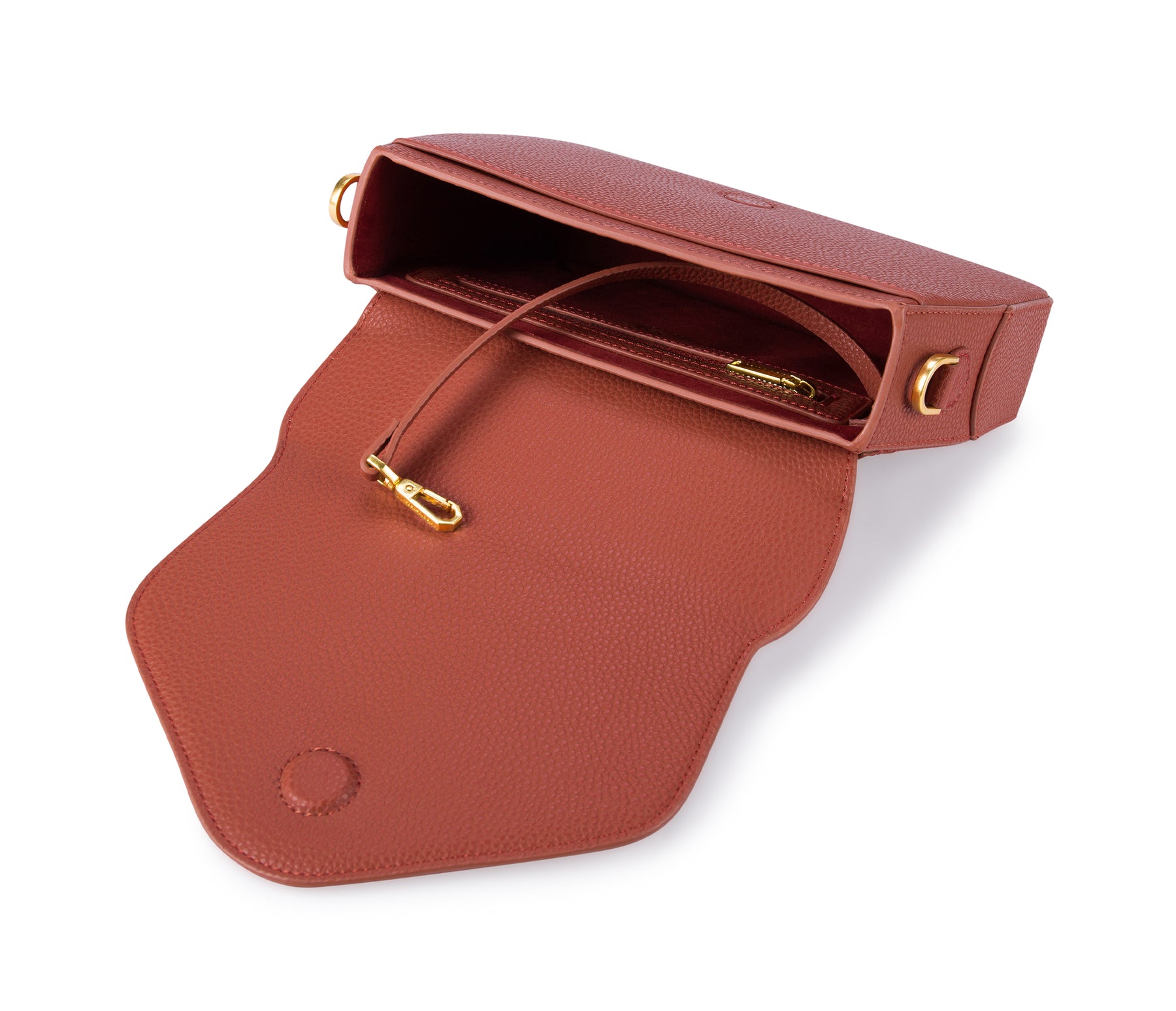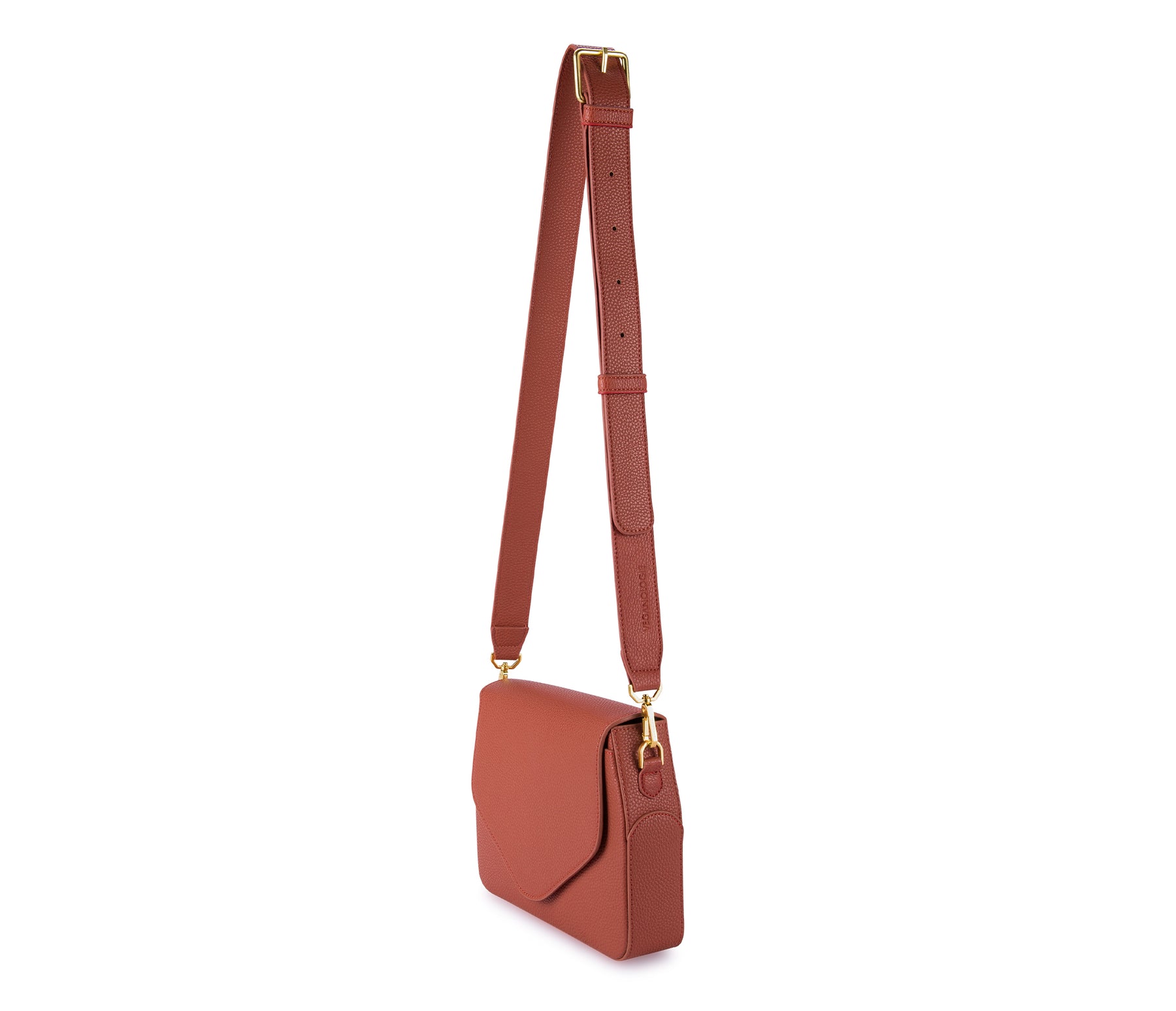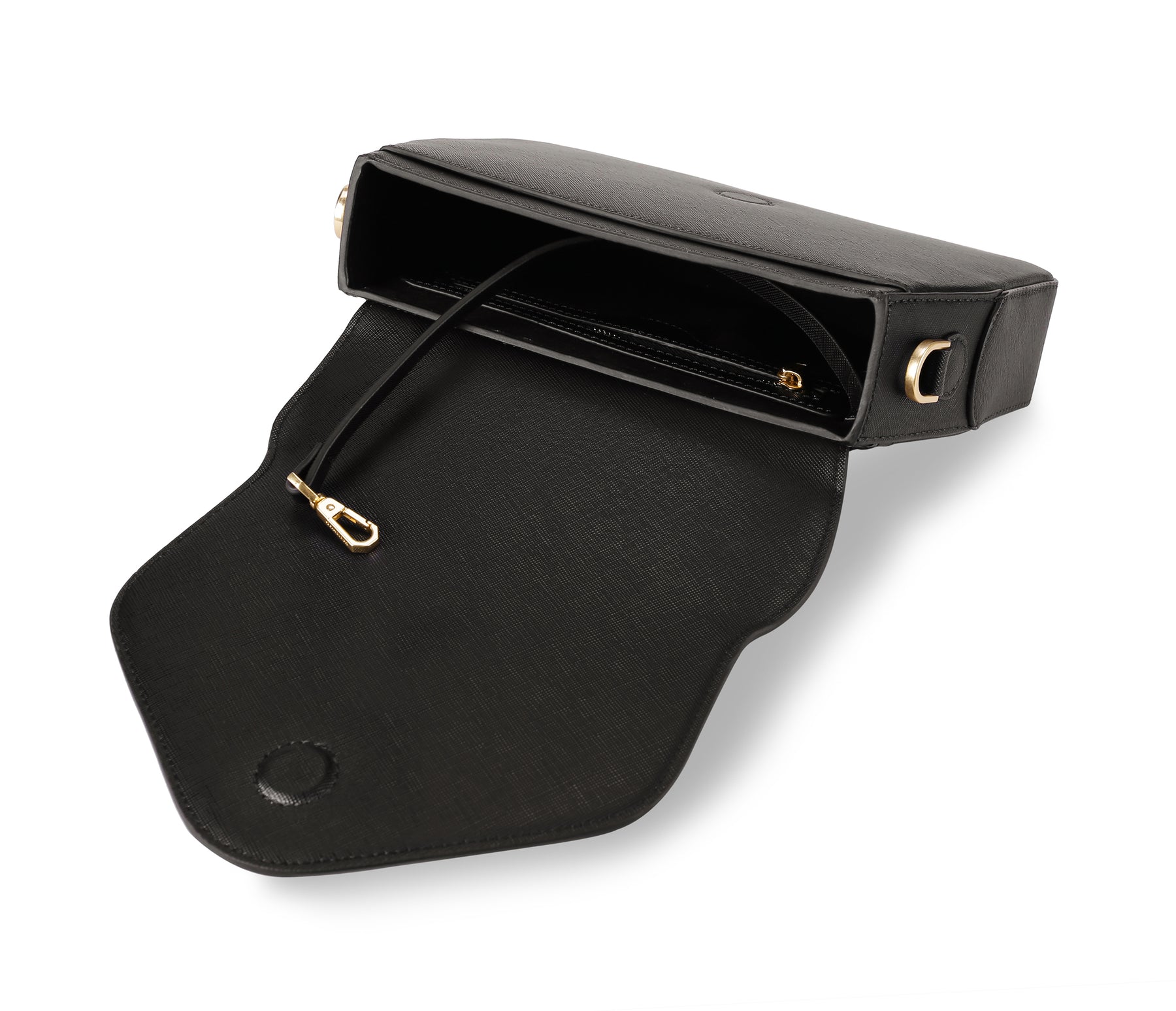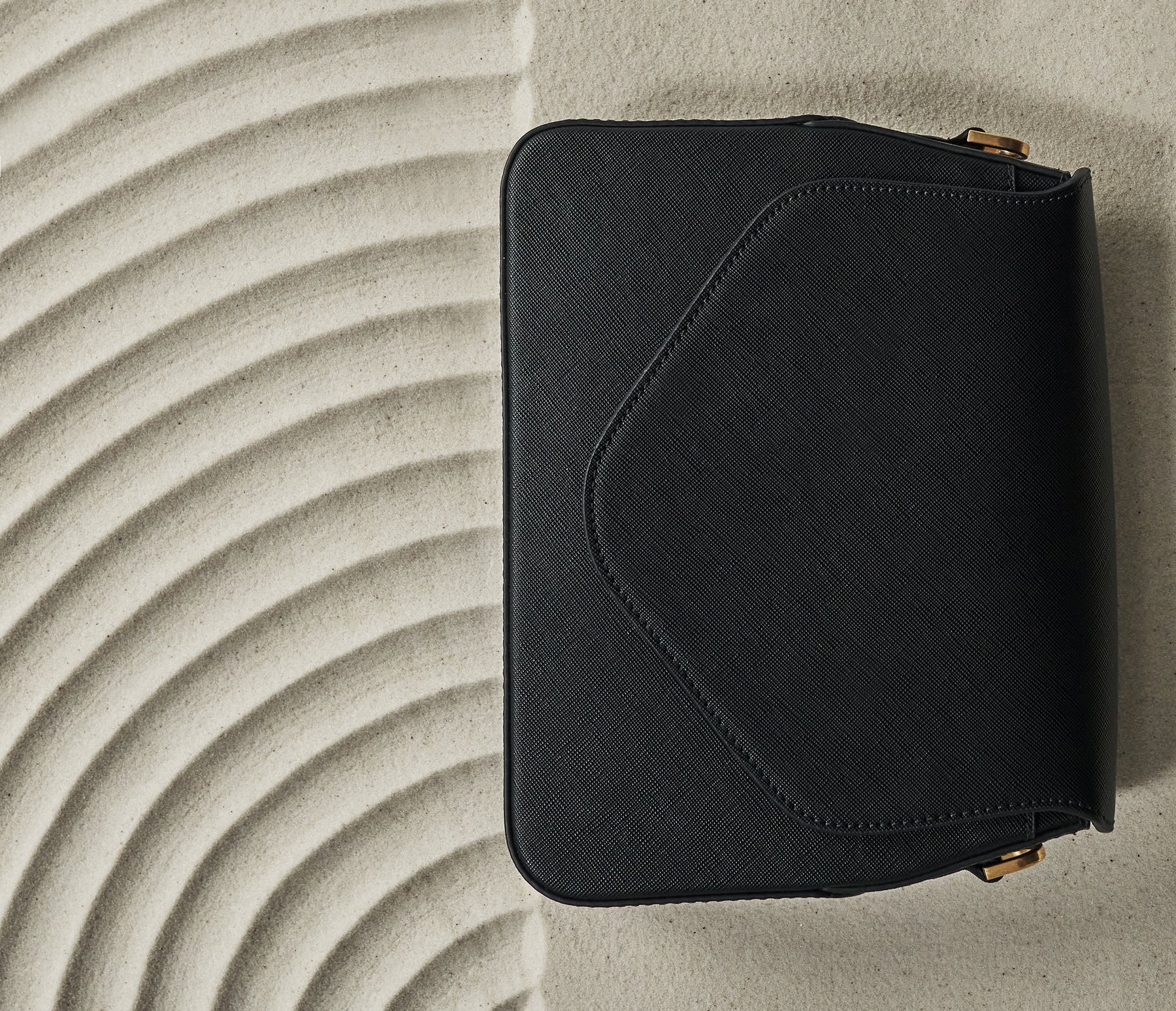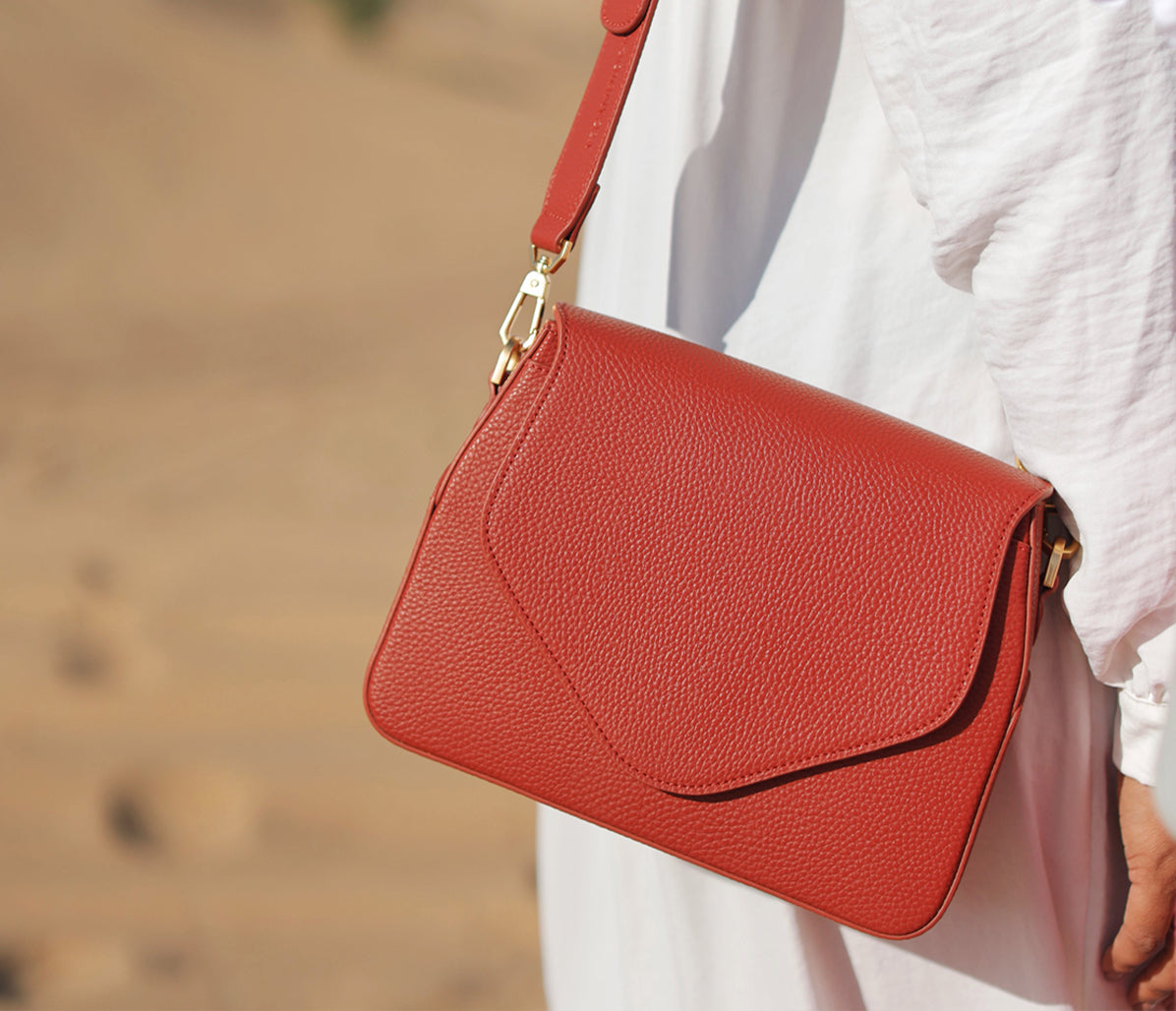 Gaia
Named after the Goddess of Earth, our iconic Gaia, with a leaf-shaped flap, is your versatile bag for the minimalist. A comfortable and practical bag can be worn to family lunches and corporate dinners. The Gaia will make your night easy and safe. You can all your essentials and more for your day trips and nights out.
With the soft vegan suede interior, all your essentials will be kept safely. The Gaia has a zipper pocket inside and a key strap to help you organise items. With a strong magnet, the flap closes securely and ensures nothing falls out of the bag while you're travelling. An outside pocket allows you to keep your phone or car keys handy. The Gaia also comes with an adjustable wide strap and sits comfortably and securely on your shoulder.
H 18cm x W 23cm x D 6cm (7"x 9" x 2.3")
Strap: W 3.5cm (1.3")
Shoulder drop: 52cm shortest (20.4"), 67cm longest (26.3")
Made from 11 Recycled Plastic Bottles
Exterior Material: GRS certified Premium Recycled PU Leather
Interior Material: GRS certified Premium Recycled Faux Suede
Hardware: Recyclable Zinc Alloy
Just like all of us, your bag needs a little TLC occasionally to look its best.
Free Worldwide Shipping. Custom Duties & Taxes are Excluded. For all information regarding the shipping, you can check our Shipping Policy page here
At Veganologie, quality and authenticity are our priority! We want to give you the comfort of knowing that your product has been carefully crafted using materials that have been chosen with diligence to meet the global environmental standards.
The perfect bag
Everything I purchase, I consider an investment. My Gaia cross bag is simply the perfect size, design, colour and material. I am extremely pleased and know will be using my new bag for a very long time. Bravo to the creators of this brand and products.
Quality not as expected
On of the bags get torn after 3 days only. Very disappointed
Hello Maryem, thank you for sharing your feedback, and we are sorry to see the issue you have faced with your bag. It would be great if you could please share the problem you are facing with our Customer Services team.
We always strive to provide the best solutions and services to our customers to ensure everyone has a great experience with Veganologie.
Please write to us at info@veganologie.com and we'll do our best to ensure we find a solution workable for you. We hope you are enjoying the other bags that were ordered and would love your feedback on those too. As a small business, we are constantly learning and thriving to improve and do our best for our customers and the planet.
Super elegant!
This bag is both beautiful and practical. The design is super elegant and chic, while the inside is spacious yet not too deep. It is the perfect bag! I highly recommend Veganologie.
Love my 1st Veganologie!🤩😍
I love this one so much!!! So neat, has all the space I require and has a great look!!! I've gifted it too in another colour...I like it so much!!!